Genevieve Siegel-Hawley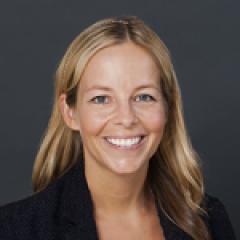 Virginia Commonwealth University
Genevieve Siegel-Hawley is an assistant professor at Virginia Commonwealth University. Her research focuses on examining school segregation and resegregation in U.S. metropolitan areas, along with strategies for promoting inclusive school communities and policy options for a truly integrated society. She teaches courses examining how — and why — equal educational opportunity is distributed so unequally across urban, suburban and exurban districts.
Dr. Siegel-Hawley's current projects include a book manuscript on the multi-faceted benefits of city-suburban school desegregation and, with colleagues, a mixed-methods examination of the merger and demerger of the Memphis City and Shelby County school districts in Tennessee.
Dr. Siegel-Hawley works with the UCLA Civil Rights Project as a research affiliate. A Richmond native and a proud graduate of Richmond Public Schools, she taught high school history in Baltimore City Public Schools for two years before returning home to spend two more years teaching at John Marshall High School.