LaJuana Davis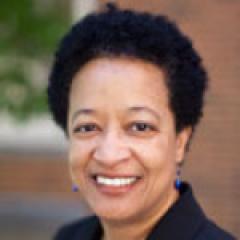 Professor Davis teaches criminal law and procedure, appellate advocacy, business crimes, interviewing and counseling, and postconviction remedies. Before coming to Samford University's Cumberland School of Law, Professor Davis was a visiting professor at Florida Coastal School of Law in Jacksonville, FL.
Before joining the academy, Professor Davis worked as an attorney for the Equal Justice Initiative of Alabama in Montgomery, specializing in direct appeals and state and federal habeas litigation. Professor Davis also negotiated settlements of capital cases, consulted with private law firms about capital litigation cases, worked with legal and community organizations about criminal justice issues, and recruited volunteer counsel for defendants. Professor Davis has also worked as a consultant for the Federal Defenders Office for the Middle District of Alabama. Immediately after law school, Professor Davis worked at a law office in Atlanta, Georgia, and at an antitrust firm in Minneapolis, Minnesota. Professor Davis is a graduate of Georgia State University and Harvard School of Law. She is a member of the Alabama, Georgia, and Minnesota state bars and a member of the Birmingham Bar Association and the Magic City Bar.
Professor Davis's research interests include criminal procedure, women's rights, and the right to counsel. Through her scholarship and community service, Professor Davis continues to advocate in support of juveniles facing criminal prosecution, indigent persons seeking competent counsel, and other constitutional rights.