Anya Kamenetz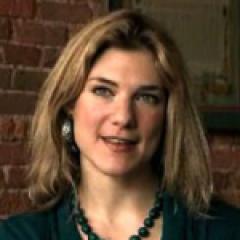 Anya Kamenetz is NPR's lead education blogger. She joined NPR in 2014, working as part of a new initiative to coordinate on-air and online coverage of learning.
Kamenetz is the author of several books about the future of education. Generation Debt (Riverhead, 2006), dealt with youth economics and politics; DIY U: Edupunks, Edupreneurs, and the Coming Transformation of Higher Education (Chelsea Green, 2010), investigated innovations to address the crises in cost, access, and quality in higher education. Her forthcoming book, The Test (PublicAffairs, 2015), is about the past, present and future of testing in American schools.
Learning, Freedom and the Web(http://learningfreedomandtheweb.org/), The Edupunks' Guide (edupunksguide.org), and the Edupunks' Atlas (atlas.edupunksguide.org) are her free web projects about self-directed, web-enabled learning.
Kamenetz was named a 2010 Game Changer in Education by the Huffington Post, received 2009 and 2010 National Awards for Education Reporting from the Education Writers Association, and was submitted for a Pulitzer Prize in Feature Writing by the Village Voice in 2005, where she had a column called Generation Debt.