Monty Neill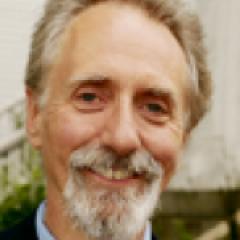 Monty Neill, Ed.D., is currently Executive Director of the National Center for Fair & Open Testing (FairTest). He has led FairTest's work on testing in the public schools since 1987. He has initiated national and state coalitions of education, civil rights, religious and parent organizations to work toward fundamental change in the assessment of students and in accountability. He currently chairs the Forum on Educational Accountability, an alliance working to overhaul federal education law (the No Child Left Behind Act, in particular) based on the Joint Organizational Statement on NCLB, signed by nearly 150 national groups. Under his leadership, FairTest has worked on graduation tests and other high-stakes tests with organizations in many states.
Among many publications, he is co-author of Failing Our Children, a report analyzing the federal No Child Left Behind Act and providing guidance toward new, helpful accountability systems. He led the National Forum on Assessment in developing Principles and Indicators for Student Assessment Systems, signed by over 80 national and regional education and civil rights organizations. He also authored Implementing Performance Assessments: A Guide to Classroom School and System Reform, and Testing Our Children: A Report Card on State Assessment Systems, the first comprehensive evaluation of all 50 state testing programs.
He earned a Doctorate at Harvard University with his dissertation The Struggle of Boston's Black Community for Quality and Equality in Education: 1960-1985. He has taught and been an administrator in pre-school, high school and college, and he is a grandfather of three children in the public schools (http://education.nationaljournal.com/contributors/Neill.php).