Arizona Stories from School: School Choice: An Attack on Traditional Public Schools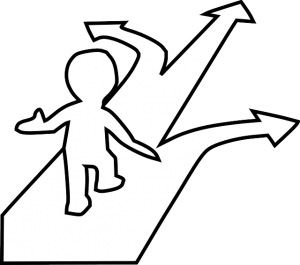 Aaaaaaaaaaaahhhhhhhh! (recent election). Now that I have that out of my system, this is a blog post about school choice.
Sometimes, I feel like I'm the only person who thinks that "school choice" is a bad idea. Public discourse is ablaze with comparisons of public schools, charter schools, private schools, online schools, and home school options. The phrase school choicesounds catchy and everyone likes options when choosing laundry detergent or ordering fancy coffee. Proponents of school choice proclaim that competition improves all schools, but I think school closures create unpredictable disruption for kids. We do not need further expansion of school choice in Arizona. We need stable, well-funded schools with established leadership and experienced teachers.
When people hear the words "school choice," they seem to assume that public schools will always be a choice. However, I am greatly concerned about funding and support of public schools today. In the past election, there were 17 different school districts asking for bonds or overrides. Public schools in Arizona are flat out broke. When district bonds and overrides don't pass, school districts like Dysart face dire circumstances. Out of 10 measures in the West Valley, 4 passed and 6 failed. Thankfully, Scottsdale passed theiroverride with a huge effort from teachers and community members after two previous failed attempts. Things are tough out there in education. As the business model of school 'reform' is applied in Arizona, survival of the most financed (not the fittest) will prevail. And this state does not have a good track record in funding traditional public schools.
When I consider recent business models of free market "choice," I think about the Fro-Yo craze a few years ago. Do you remember when frozen yogurt shops were popping up on every corner? You could choose any flavors you wanted, add multitudes of toppings, and admire it proudly on the register scale. To me, Fro-Yo illustrated 'choice' gone wild. As competition increased, they started going out of business one by one. Will this happen to our local public schools under the business model of competition and "choice?" Will my neighborhood schools disappear like the neighborhood Fro-Yo shops?
I love public school and I believe in public school teachers. I am deeply concerned by a recent trend that shows Arizona's schools are becoming more segregated by race and social class. I am concerned about a recent AZ Central article titled 'Arizona still one of the worst states to be a kid.' I'm concerned for teachers, constantly under attack in the media and leaving in droves. And I am really concerned about wording from an Op-Ed piece in which Eileen Sigmund, President of Arizona Charter Schools Association wrote "charters have the flexibility to hire teachers who are masters in their field but may lack strict certification." Um, what? I've never thought that schools needed "flexibility" to hire uncertified teachers. Are we really moving toward the idea that certified teachers are no longer necessary? Because I think that teachers need great amounts of training, including opportunities to reflect on their own practices through the National Board Certification process. More training, not less. This profession is under attack through the slogan "school choice."
I think the school choice movement is a war to defund public schools, where minority and low SES students will be left once other populations whisk their kids away to charter schools and private schools (with vouchers from the state for tuition!!!) This is an issue of equity and human rights. Stand up teachers. Know your facts about the great accomplishments of public schools. Here are a few courtesy of Berliner & Glass (2014) "Myths & Lies That Threaten America's Public Schools: The Real Crisis in Education:
There is little evidence that private school students are better prepared academically than their public school counterparts, especially once factors like demographics, family characteristics, and other non-school factors are considered.
A CREDO report in 2013 showed that traditional public schools outperform charters in math and reading.
Charter schools, depending on their charter, exclude certain types of students and families through enrollment practices like: interviews, applications, marketing, admissions tests, parent-provided transportation, and requirements for parent volunteering at the school.
Charter school research shows that "charter school teachers are less experienced, are less likely to be certified, are paid less well, and have higher turnover rates that traditional public school teachers" (p. 30)
Students attending cyberschools (online schools) experience higher drop out rates, lower graduation rates, and decreased student achievement compared to traditional public school students.
Only about 25% of cyberschool students meet Adequate Yearly Progress, as defined by NCLB. In 2011-12, 70% were rated academically unacceptable.
Cyberschools, without any facility operations cost, are fighting for equal funding for their multi-million dollar for-profit companies.
Homeschooled students, often successful academically, typically come from a two-person, middle-high income household. These factors alone explain the success of these students. Similar students perform equally well in public schools.
We live in a country that (proudly!) believes in education for all. When US test scores are compared against foreign countries that only believe in education for some, the media proclaims that there is a crisis in education. However, when US public school data is disaggregated by income, race, and other factors, the US does equally well if not better than similar students in other countries.
Public school educators, do not be shamed by myths and lies in the media. Learn the facts. Knowing that the "school choice" movement will clearly continue in Arizona, it's incredibly important for public school teachers to stand bold and strong in the community, advocating on behalf of public school education. We need to stop hoping that the community will keep "choosing" us and start speaking against the spread of more school competition that creates financial hardship for all schools. Arizona Charter Schools plans to build 25 new charter schools in inner-city Phoenix over the next 5 years. If this were a war, I would say we are being invaded. It's time to debunk the myths and speak out for public school education and certified teachers!
This blog post has been shared by permission from the author.
Readers wishing to comment on the content are encouraged to do so via the link to the original post.
Find the original post here:
The views expressed by the blogger are not necessarily those of NEPC.