Larry Ferlazzo's Websites of the Day...: Statistic of the Day: To the Surprise of No Teacher, New Study Finds That Class Size Matters
To the surprise of not a single teacher in the world, a new study find that class size matters.
Here's how The 74's summary article about it, Reducing Class Sizes Is Popular With Parents but Not Education Experts. New Research on CA Program Might Change That, begins: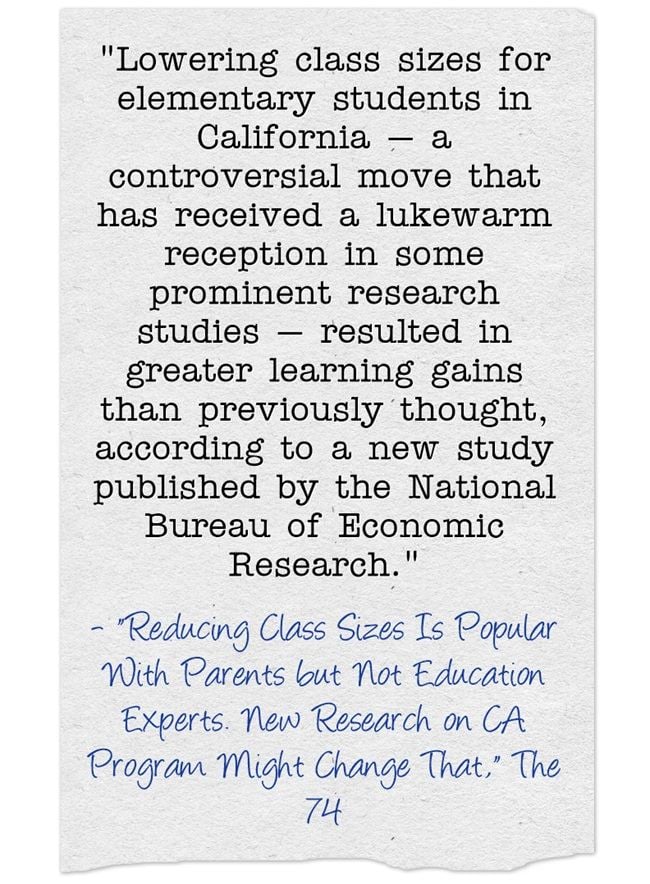 I'm adding this info to The Best Resources For Learning About How Class Size Does Matter.
This blog post has been shared by permission from the author.
Readers wishing to comment on the content are encouraged to do so via the link to the original post.
Find the original post here:
The views expressed by the blogger are not necessarily those of NEPC.