Gustavo E. Fischman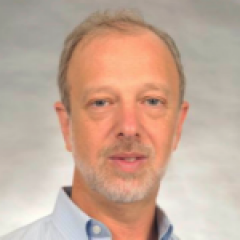 Gustavo E. Fischman is professor in educational policy and director of edXchangethe knowledge mobilization initiative at the Mary Lou Fulton Teachers College, Arizona State University. His areas of specialization are comparative education and critical policy and gender studies in education. He is currently leading two research projects. The first analyzes knowledge mobilization strategies of graduate schools of education. Specifically, this project explores the processes of knowledge-exchanges between academic centers and relevant stakeholders such as other scholars, educators, administrators, policymakers, and the general public. The second project focuses on understanding and strengthening the quality, impact and reach of open access publishing in scholarly communication in Latin America.
Dr. Fischman has published extensively and presented in numerous national and international conferences, and has been a visiting scholar in numerous graduate programs in Europe and Latin America. In 2013 has been elected fellow of the International Academy of Education. He serves in numerous editorial boards, and is also the lead editor of Education Policy Analysis Archives and co-editor of Education Review/Reseñas Educativas,
Email Gustavo Fischman at: Fischman@asu.edu
References to selected publications:
Fischman, G. E. & Diaz, V. D. (2013) Education without Redemption: Ten Reflections about the Relevance of the Freirean Legacy, Interamerican Journal of Education for Democracy 4 (2) pp. 70-87.
Fischman, G. E. (2013) 'Hacerlo bien': Acceso, visibilidad e impacto de la investigación latinoamericana. Cuadernos del Pensamiento Crítico Latinoamericano, CLACSO, no. 6, oct 2013
Fischman, G. E. & Haas, E. (2012) Beyond "idealized" citizenship education: Embodied cognition, metaphors and democracy. Review of Research in Education (RRE), Volume 36: Education, Democracy and the Public Good,pp 190-217.
Alperin, J., Fischman, G. E., & Willinsky, J. (2012). Scholarly Communication Strategies in Latin America's Research-Intensive Universities. IESALC-Educación Superior y Sociedavol 16(2). http://ess.iesalc.unesco.org.ve/index.php/ess/article/view/409