Kevin K. Kumashiro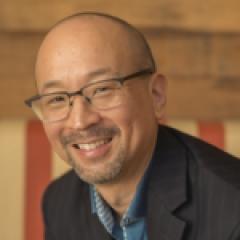 Kevin Kumashiro Consulting
Dr. Kevin Kumashiro is an internationally recognized expert on educational policy, school reform, teacher preparation, and educational equity and social justice, with a wide-ranging list of accomplishments and awards as a scholar, educator, leader, and advocate. 
Dr. Kumashiro is the former Dean of the School of Education at the University of San Francisco (2013-2017). He previously served as Chair of Educational Policy Studies, interim Co-Director of the Institute for Research on Race and Public Policy, and Director of the AANAPISI (Asian American and Native American Pacific Islander Serving Institution) Initiative at the University of Illinois at Chicago. He has taught in schools and colleges across the United States and abroad, and has consulted for school districts, organizations, and state and federal agencies. He founded and directed the Center for Anti-Oppressive Education from 2002-2013.
Dr. Kumashiro is a founding member of EDJE (Education Deans for Justice and Equity), CARE-ED (California Alliance of Researchers for Equity in Education), and CReATE (Chicagoland Researchers and Advocates for Transformative Education); is or was recently on the board of directors of the Society of Professors of Education, Turnaround Arts: California, and several book series and journals. He is also an award-winning author and editor of ten books.
Email Kevin K. Kumashiro at: kevin@kevinkumashiro.com