Douglas N. Harris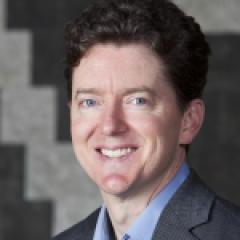 Douglas Harris is Professor of Economics and the Schleider Foundation Chair in Public Education at Tulane University, where he also directs two centers. He founded the Education Research Alliance for New Orleans, a research-practice partnership that works with a variety of local community organizations to study and improve the unprecedented post-Katrina school reforms. He is also Director of the newly formed, IES-funded National Center for Research on Education Access and Choice (REACH). Both centers provide objective, rigorous, and useful research about market-based school reforms, including charter schools and school vouchers. Harris is also a non-resident Senior Fellow at the Brookings Institution and former school board member. 
In two decades of studying school reform, he has become known for taking on controversial topics, highlighting uncomfortable realities, and studying novel solutions. His work uses a range of methods and has appeared in top journals in economics, sociology, public policy, and education. His nearly 100 publications are regularly cited in the national media, including The Atlantic, New York Times, New Yorker, NPR, and the Washington Post. His book, Value-Added Measures in Education (Harvard Education Press, 2011) was nominated for the national Grawemeyer Award. He is currently working on a new book about the New Orleans school reforms.
Highlighting the policy relevance of his work, he has advised a dozen state departments of education, six governors, and elected officials from three foreign nations. He was also testified before the U.S. Senate and worked with the Obama Transition Team and Administration on school accountability, college scorecards, community college policies, and college financial aid policies. 
Email Douglas Harris at: dharri5@tulane.edu