Genevieve Siegel-Hawley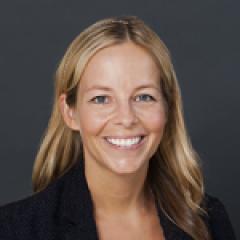 Virginia Commonwealth University
Genevieve Siegel-Hawley is an associate professor in the Department of Educational Leadership at Virginia Commonwealth University. Her research interests include the relationship between school and residential segregation, regional school desegregation strategies and the role of school choice in either promoting or exacerbating segregation.
Dr. Siegel-Hawley's current projects include a book manuscript on the multi-faceted benefits of city-suburban school desegregation and, with colleagues, a mixed-methods examination of the merger and demerger of the Memphis City and Shelby County school districts in Tennessee.
Dr. Siegel-Hawley works with the UCLA Civil Rights Project as a research affiliate. A Richmond native and a proud graduate of Richmond Public Schools, she taught high school history in Baltimore City Public Schools for two years before returning home to spend two more years teaching at John Marshall High School.
Email Genevieve Siegel-Hawley at: gsiegelhawle@vcu.edu